For more than 40 years, Shape has been an industry leader in advanced custom roll forming. A tradition of innovation and patented process improvements keep Shape on the cutting edge of roll forming technology.
Roll forming offers inherent economic advantages over other metal forming methods by integrating in-line processes and eliminating the need for many secondary operations. This combined efficiency adds up to reduced cost and time during the manufacturing process.
While cost is a critical consideration, it's not the only focus at Shape. Through the use of advanced high strength steel and a continuous push for inventive roll form engineering, Shape is capable of helping you drive out mass and complexity, while increasing component or full system performance.
It's this unique alchemy of cost and mass savings, paired with lightweight performance that positions Shape as a valuable partner in your pursuit of steel manufacturing solutions.
Optimized material usage
Shorter lead time
Cost effective engineering changes
Reduced cost from in-line operations
Reduced tooling costs, initially and long term
Various hole patterns and part lengths from one set of tooling
Material flexibility: mild steel, to aluminum, to advanced high strength steel, to stainless
Piercing (pre, mid, post) and notching
In-line welding (laser, induction, resistance)
In-line sweeping
In-line threaded fastener insertion
In-line cut-off to specific length
Countersinking holes
THE FIVE MERITS OF ROLL FORMING
Shape specializes in advanced high strength steels up to 1700 MPa, with grade and gauge variation possible in the same set of tooling.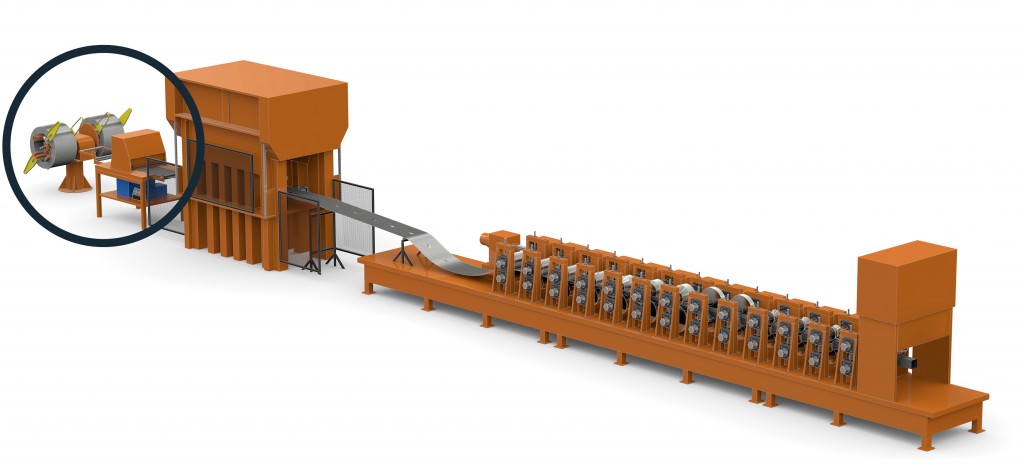 Pre-pierced hole patterns are set in-line and various hole patterns are easily achieved with simple in-line, pre-pierce die changes.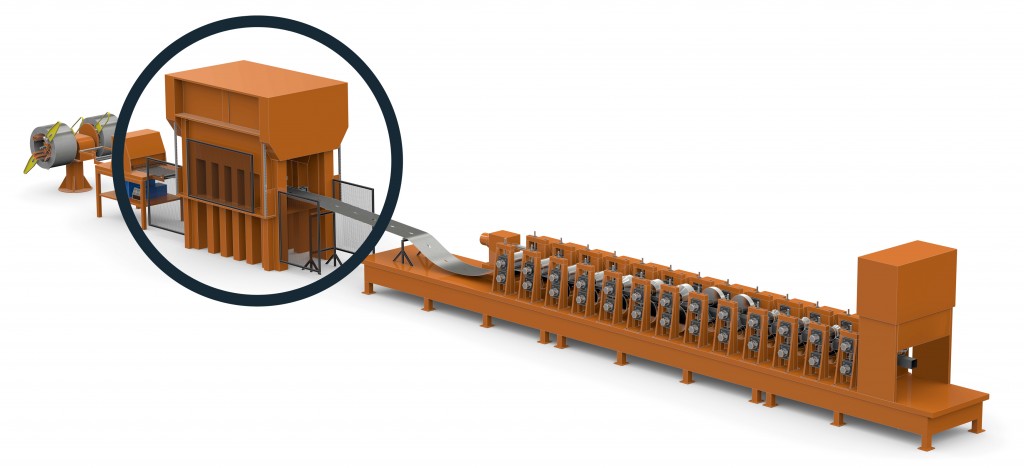 The formation of a component's cross section is the heart of roll forming. The same cross sections can be used across multiple components and each is designed for optimized performance and lightweighting.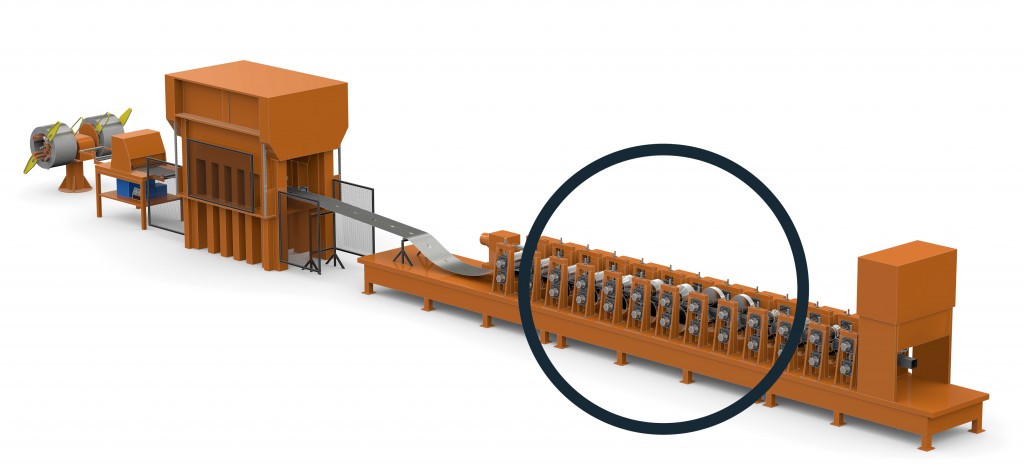 Constant and non-constant curvatures can be added to a part with only a process adjustment, no new tooling is required.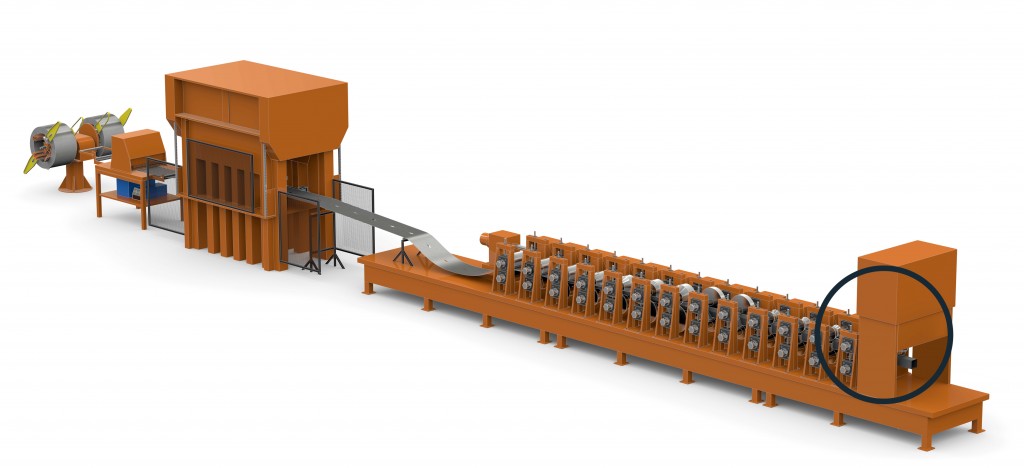 Different part lengths are possible by adjusting an in-line cut-off and changing pre-pierce dies to match desired part lengths.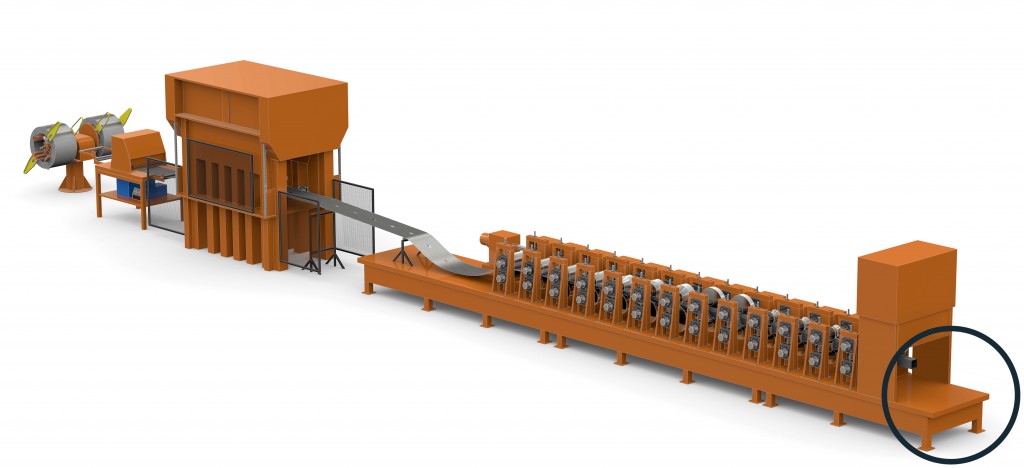 IN-LINE SWEEPING INNOVATIONS
Shape's drive to innovate is ingrained in the company's DNA. It's why we empower a team of material and process experts to develop next generation roll forming solutions. With each new innovation, Shape pushes the limits of roll forming to produce components that exceed strength, mass and performance expectations.
Allows for a constant sweep radius
Inline process eliminates secondary bending
Proven for all roll formed cross sections
Introduced in 1990
Allows for a changing radii in 1 direction, 1 plane (U shapes)
Proven for AHSS bumpers and custom profiles
Introduced in 2007
Allows for a changing radii in 2 directions, 1 plane (S shapes)
Proven for trailer hitches and custom tubular profiles
Introduced in 2009
Allows for a changing radii in any direction
Allows for 1D, 2D and 3D sweeping from the same line
Well suited for structural components
Introduced in 2014