IGNITE

YOUR CAREER

AT SHAPE
We want new associates to look at a position at Shape as not just a job, but a career. From internal employee development, to the evolution of new global positions, everyone can grow their career at Shape.
AT ANY TIME AND ANY POINT
From concept to delivery, Shape has the resources in place to engineer and manufacture a single component or a complex system-based solution. Along the way we strike the right balance of assets to deliver products that reduce mass, increase performance and outperform the competition.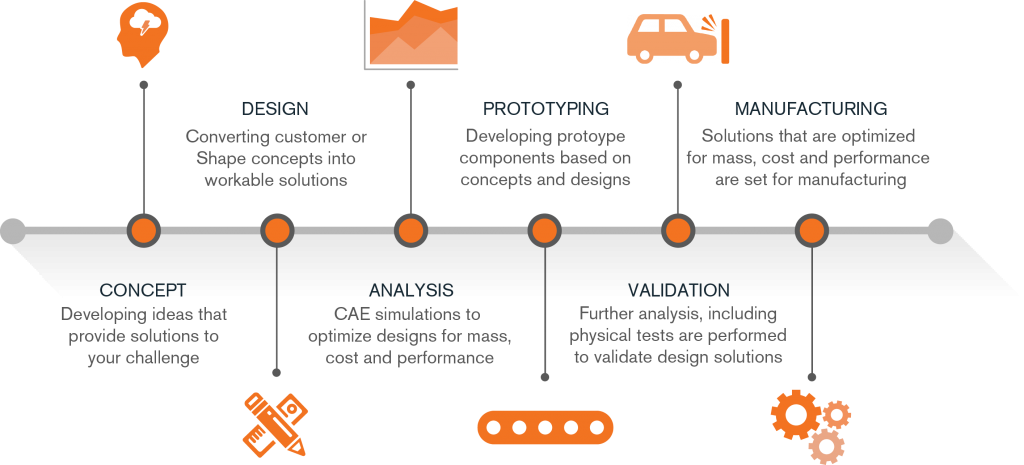 FORWARD THINKING
Innovation isn't just a term we use at Shape; it's our way of working. Shape's advanced product development engineers are focused on creating solutions that support tomorrow's demands, before our customers ask for it.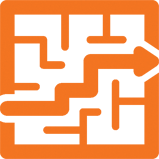 MATERIAL NEUTRAL
Shape looks to the core of your problem and develops along the optimum path, regardless of material. From steel roll forming, to aluminum, through injection molded plastics, composites and hybrids, Shape is dedicated to tailored solutions.

GLOBALLY POSITIONED
Shape leverages their diverse global network to provide you with a variety of competitive advantages. Whether your needs remain static or strategically shift, you'll have an established and experienced technical partner to lean on.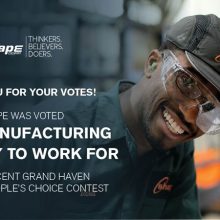 Shape Named Best Manufacturing Employer
Thanks to votes from our team members and community, Shape was voted the Best Manufacturing Company to Work For in the 2017 Grand Haven Tribune People's Choice awards. After a month-long nomination process, the top five nominees are presented and move on to the voting stage. There were more than 100 categories for people to vote on. 809 people voted in the Best Manufacturing Company to Work For category and Shape took home the title with 364 votes, 100 more votes than the runner-up. Thank you to all who voted. We appreciate your pride in the Shape Family.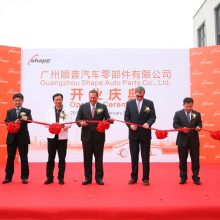 Grand Opening in Guangzou
The celebration was one for the books. The greatly anticipated Shape Guangzhou grand opening ceremony took place on Tuesday, February 21. This was an incredible milestone for Shape and the event was a huge success. Around 70 people attended the event from Shape US, Shape China, our customers DFL, NCIC and Toyota, and local government in Tanbu town, as well as all associates from the Shape Guangzhou plant. Before the ceremony, Mark White, president, shared our vision to build a unique and special company which improves and enhances the lives of our associates, our customers and the communities in which we live and work. Patrick Sullivan, general manager, shared Shape's commitment to delivering the same level of performance from Shape Guangzhou as our customers have come to know and expect with Shape's brand promise. The speeches kept flowing with sentiments shared by Sumi Li, deputy general manager from DFL and the Major of Tanbu Town. A traditional performance of drum and lion dancing opened the ribbon cutting. Mark White shared the honor with Patrick Sullivan, Nakayama-san, Purchasing SAO from RNPO, Haigan Wei, Deputy Purchasing General Manager from GTMC, Weiyu Zhou, Town Major and Wensheng Wang, Deputy Town Major from Tanbu Town. After the ceremony, attendees were invited to partake in a plant tour and luncheon to learn a little more about Shape. Congratulations to Shape Guangzhou on a successful event. This celebration truly displays your hard work and dedication to Shape.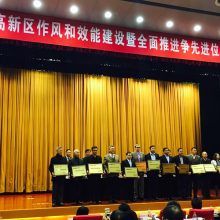 Shape China Earns Government Award
With the pace of industry changes and improvements occurring in Kunshan, the local government recognized 10 companies who contributed to technological transformation and upgrades. Shape is one of the companies to receive the honorable award. Shape's investments in robot welding to increase productivity was one of the key areas that aligned with the needs of government. This is another example of Shape's THINKERS, BELIEVERS and DOERS making a difference in our company, our communities and the industries we serve. Congratulations Shape China!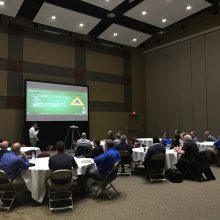 Shape Wows at BAMA Bi-annual Conference
The Bluegrass Automotive Manufacturing Association (BAMA) bi-annual Learning Conference brought together executive level leaders from numerous tier-one Toyota suppliers. The conference highlights each region's development and training packages over the last two years. Organizations can then adopt the new content, share it within their organizations and leverage the learnings to help to build momentum. Daric Morell, director of manufacturing, presented to five groups of roughly 25 participants regarding Shape's lean journey. "It was great. We had a lot of attendance. It was really cool to see different people from different backgrounds and different companies go through the process of trying to find the problem we were able to create. It was really fun," said Ryan DeBoer, 1900 plant manager. Shape received great feedback from attendees, highlighting that the problem solving activity in conjunction with Daric's message about our transformation was eye opening to leaders of other companies. "I think everyone who took our training session saw how powerful it is to use moment by moment problem solving, and really finding the point of occurrence before you start down your five why problem solving tree," said Ryan. The power of the SPS program at Shape keeps people engaged in our lean journey. Congratulations to Ryan DeBoer, Jay Blanchard, continuous improvement manager, and Daric Morell, director of manufacturing on the honor of being asked by the OMDD team to teach with them, side by side. This is definitely a feather in Shape's hat.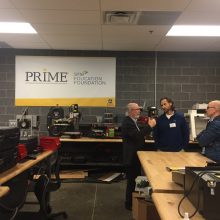 Shape Explores SME PRIME Lab
We came. We saw. We benchmarked. On Monday February 6, Doug Peterson, vice president of human resources; Julie Davidson, talent acquisition,, manager; Mike Johnston, vice president of government affairs for the Michigan Manufacturing Association; Mike Roberson, assistant principle at Grand Haven High School, and Jeremy Case, technical education teacher at Grand Haven High School, traveled to Wadsworth High School in Ohio to see a PRIME (Partnership Response In Manufacturing Education) lab and classroom in action. PRIME programing through SME (Society of Manufacturing Engineers) is a national organization that prepares high school students for skilled careers in manufacturing. Typically, local manufacturers consult and provide insights into the training and development requirements for their current and future workforce. This insures the curriculum is designed around the needs of the businesses. This trip marked a very important first step toward the possibility of a PRIME and Grand Haven High School (GHHS) partnership. After hearing from the principal, program director, instructors, students, the corporation that sponsored Wadsworth's PRIME lab and seeing some demonstrations, the value of this program was apparent to all. Shape plans meet with MMA, PRIME, and GHHS to perform a gap analysis on the current GHHS technical education lab/program and evaluate what it would take to be compliant with the PRIME program. Whether if PRIME is the best path, or not, Shape is dedicated to preparing the future workforce and has committed to developing a partnership with GHHS, placing students in co-op opportunities and potential skilled trade roles.  "I am very excited for what this partnership can do in preparing students for great careers in manufacturing," said Doug Peterson.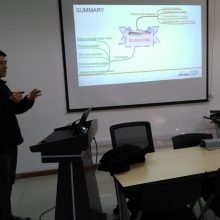 Shape China Wins Training Award
After completing the challenging course design and development workshop in November, Shape China conducted delivery skills training for new trainers by master trainer Jerry Zuo. The training focused on adult learning theory, teaching skills (including verbal and non-verbal skills), as well as presentation and feedback skills to help the participants deeply understand how to be an excellent trainer. At the end of the course, the participants were encouraged to utilize a mind-map to summarize what they learned from the training. For the action learning, the participants were required to pass a teaching demo by using the skills they learned. Ken Zong and Nick Li attended the training and successfully passed the demo with valuable feedback from certified trainers, and finally were certified as internal trainers. Now, we have an internal training team with 19 people including 6 managers who lead the way in talent development.
WHAT THE SHAPE FAMILY HAS TO SAY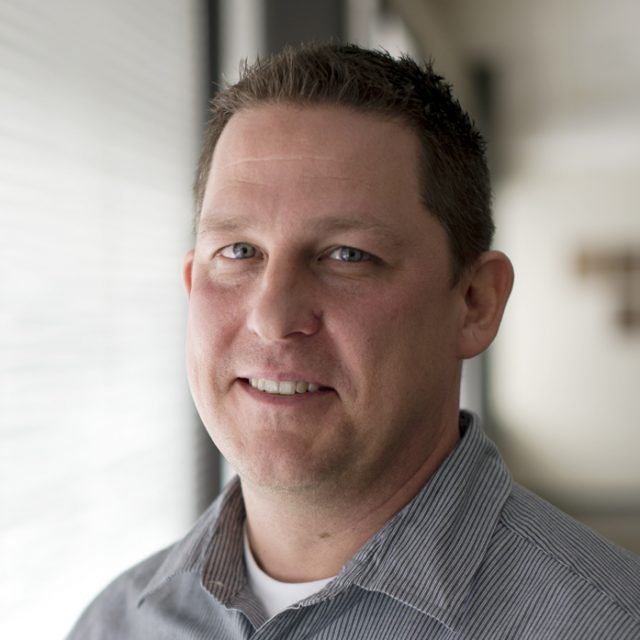 One of the things I really enjoy about Shape is the family atmosphere. We work hard and we play hard. – Brian M.
One of the main reasons I came to Shape is the emphasis placed on team and individual development. – Derek V.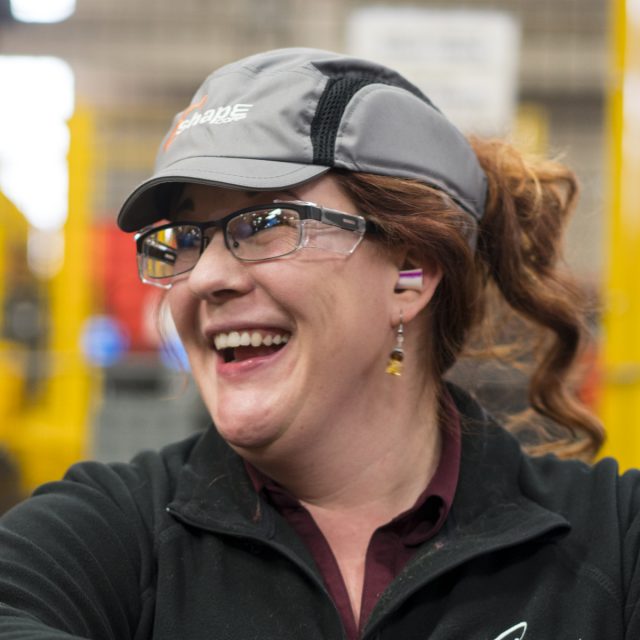 I love the manufacturing team that I work with. Just being able to pull everyone together to accomplish things on a day to day basis. – Regena B.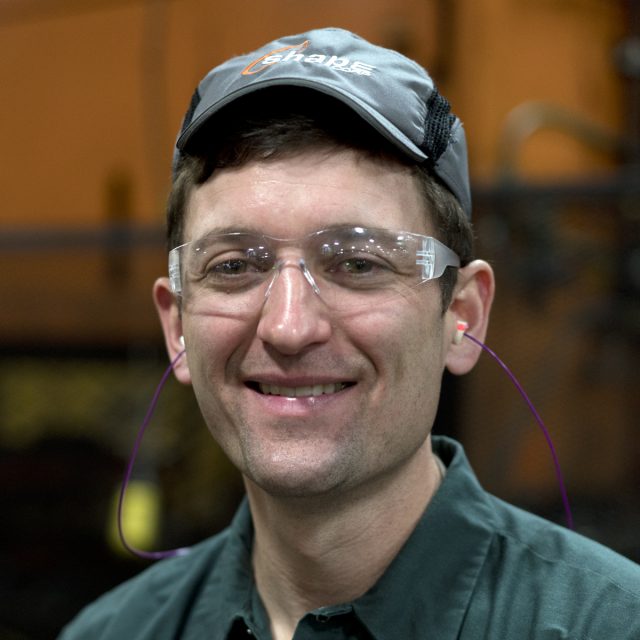 One thing that really gives me pride is seeing what our capabilities are. It's fun to see machines doing difficult things. – Brent N.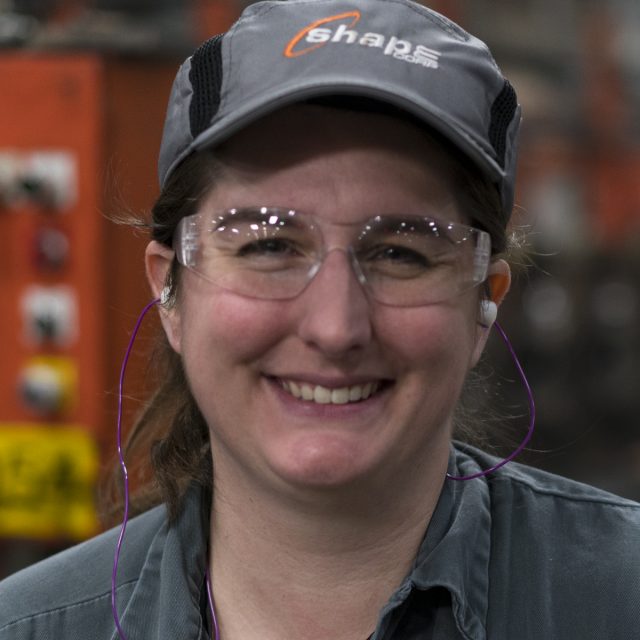 We challenge each other, which is great. We're always looking for better ways to do things and better processes. – Leah S.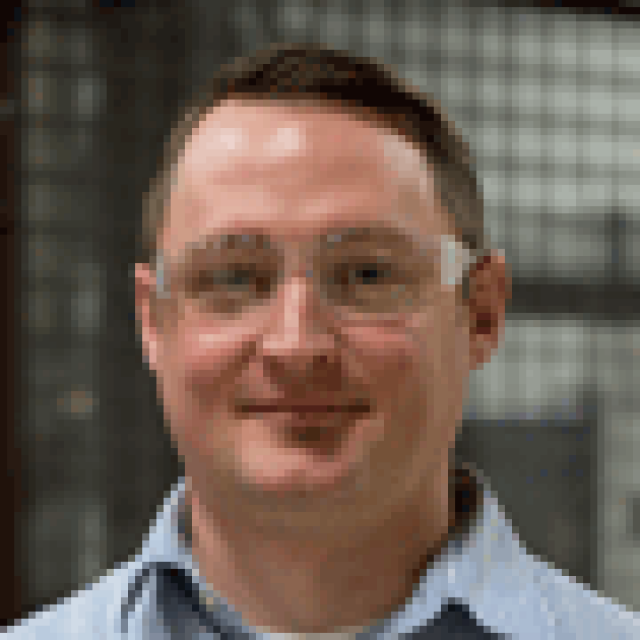 Innovation is what we do and it's built into our process. – Joe M.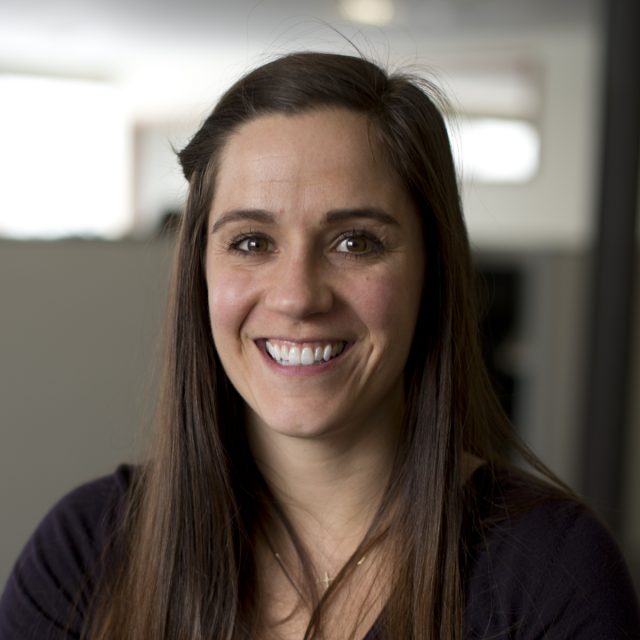 Being able to work at Shape and live in West Michigan is the best of both worlds. You get to work for a global company, but still raise a family in a smaller community. – Kristen K.