IGNITE

YOUR CAREER

AT SHAPE
We want new associates to look at a position at Shape as not just a job, but a career. From internal employee development, to the evolution of new global positions, everyone can grow their career at Shape.
AT ANY TIME AND ANY POINT
From concept to delivery, Shape has the resources in place to engineer and manufacture a single component or a complex system-based solution. Along the way we strike the right balance of assets to deliver products that reduce mass, increase performance and outperform the competition.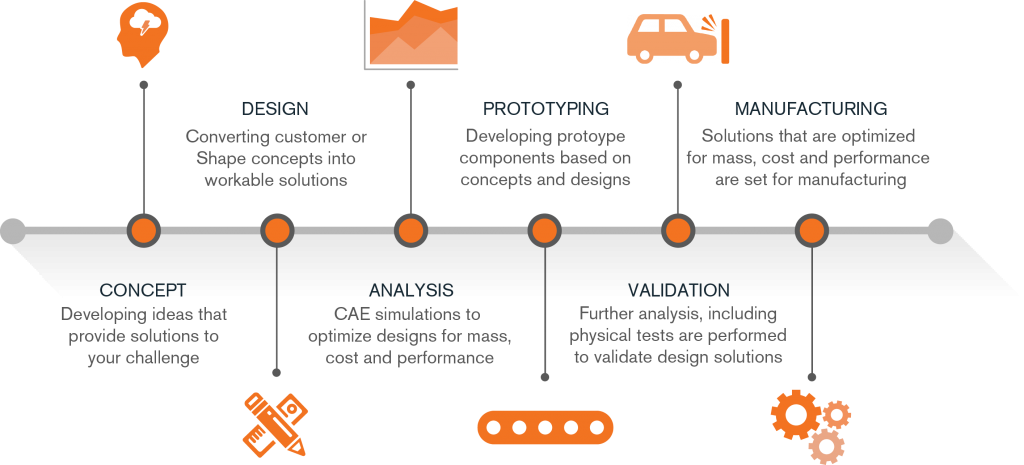 FORWARD THINKING
Innovation isn't just a term we use at Shape; it's our way of working. Shape's advanced product development engineers are focused on creating solutions that support tomorrow's demands, before our customers ask for it.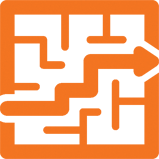 MATERIAL NEUTRAL
Shape looks to the core of your problem and develops along the optimum path, regardless of material. From steel roll forming, to aluminum, through injection molded plastics, composites and hybrids, Shape is dedicated to tailored solutions.

GLOBALLY POSITIONED
Shape leverages their diverse global network to provide you with a variety of competitive advantages. Whether your needs remain static or strategically shift, you'll have an established and experienced technical partner to lean on.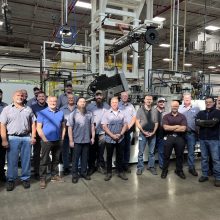 Shape's Advanced Bumper Technology: Elevating Vehicle Design and Crash Safety
Shape Corp. has led the way in roll forming, consistently delivering value with ultra-high-strength steel and engineered profiles. In response to our customers' demand for tighter swept bumper beams, we're excited to introduce our latest development—an inline variable, tight-radius sweeping technology capable of curving martensitic bumpers to meet challenging new targets. This innovation allows for […]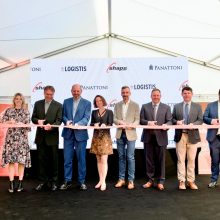 Shape Corp. Unveils Cutting-Edge Manufacturing Facility in Czech Republic, Adding 700 New Jobs
Shape Corp., a global leader in innovative automotive lightweighting crash management, and body structure inaugurates a state-of-the-art 36,400-square-meter manufacturing complex in Nýřany. Developed in collaboration with Panattoni, a leading real estate development company, the cutting-edge facility revitalizes a former brownfield site and marks Shape Corp.'s decade-long journey in the Czech Republic, further solidifying its role […]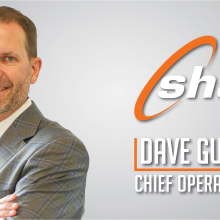 Shape Corp. Appoints Dave Guaresimo as New Chief Operating Officer
Shape Corp. is pleased to announce the appointment of Dave Guaresimo as the company's new Chief Operating Officer. Guaresimo, a seasoned automotive industry veteran with more than 25 years of experience, brings a wealth of knowledge, deep industry insights, and a people-first leadership style to his new role. Born and raised in Michigan, Guaresimo's passion […]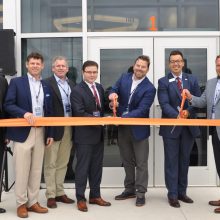 SHAPE CORP. CELEBRATES GRAND OPENING OF STATE-OF-THE-ART ALUMINUM FACILITY IN TRENTON, OH
Trenton, OH – June 28, 2023 – Shape Corp., a global leader of innovative automotive lightweighting crash management and body structure solutions, announced the grand opening of its cutting-edge aluminum facility in Trenton, Ohio on Thursday, June 22. This grand opening marked a crucial milestone in Shape's ongoing expansion strategy and displays its commitment to […]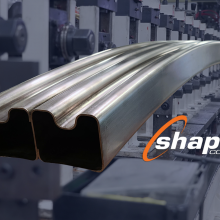 Shape Corp. Announces World's First Roll Formed Martensitic Steel Bumper Made with SSAB's Fossil-Free Steel
Shape Corp., a global tier-1 supplier and leader in engineering and manufacturing, has announced the world's first roll formed, production intent martensitic steel bumper made with SSAB's groundbreaking fossil-free steel material utilizing HYBRIT technology. Shape is the first automotive company to collaborate with SSAB in utilizing this cutting-edge, sustainable material in the development of this […]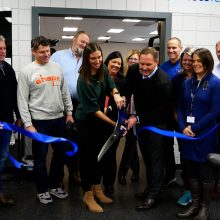 Shape Boosts Employee Wellbeing with Total Wellbeing Center
Since the opening of the onsite gym, the Fitness Factory, in 1993, wellbeing has been a central part of the company culture at Shape Corp. Over the last 30 years, the company has continued to prioritize employee wellbeing, and has recently taken its commitment to the next level with the opening of the Total Wellbeing […]
WHAT THE SHAPE FAMILY HAS TO SAY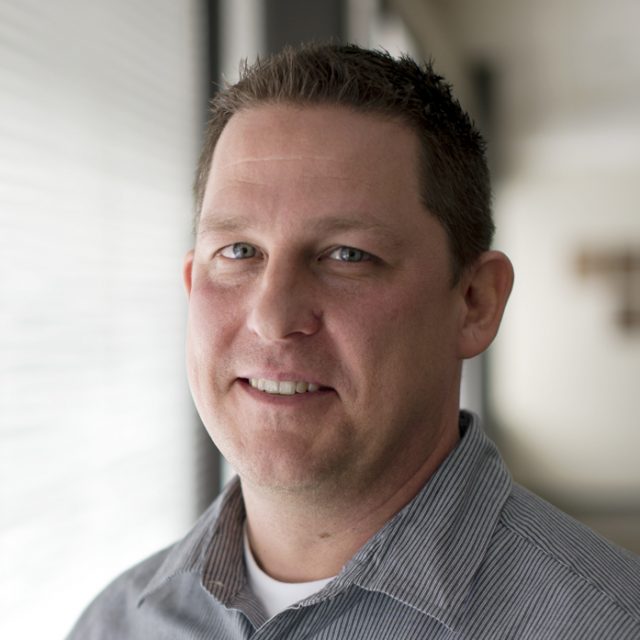 One of the things I really enjoy about Shape is the family atmosphere. We work hard and we play hard. – Brian M.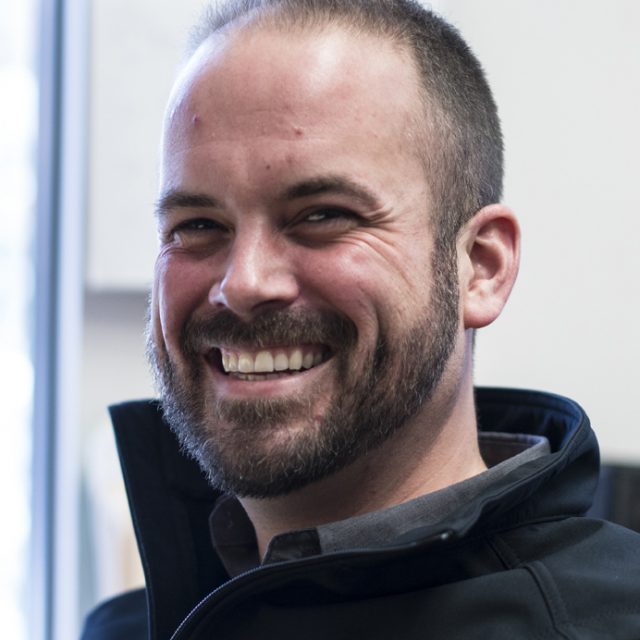 One of the main reasons I came to Shape is the emphasis placed on team and individual development. – Derek V.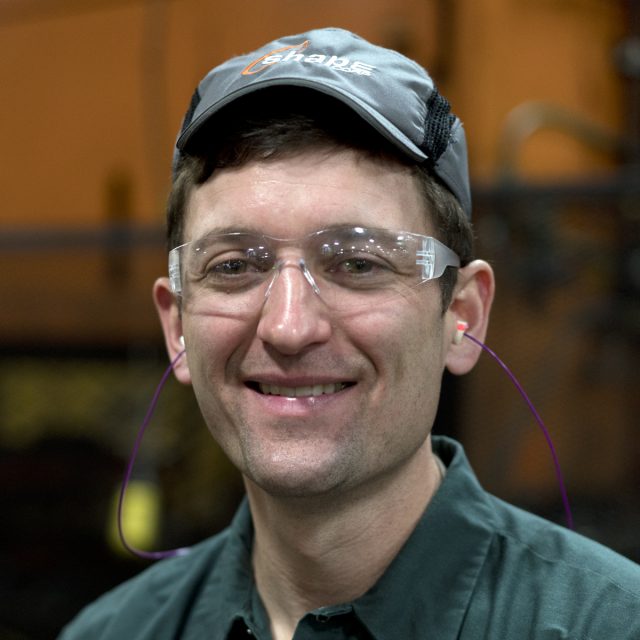 One thing that really gives me pride is seeing what our capabilities are. It's fun to see machines doing difficult things. – Brent N.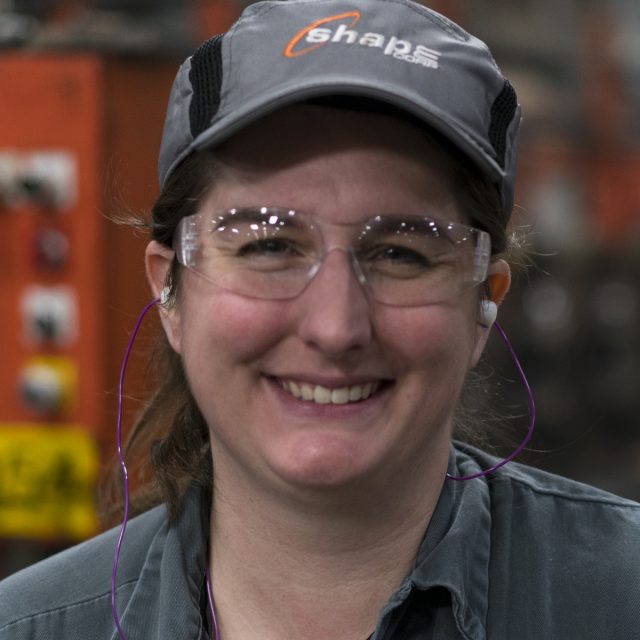 We challenge each other, which is great. We're always looking for better ways to do things and better processes. – Leah S.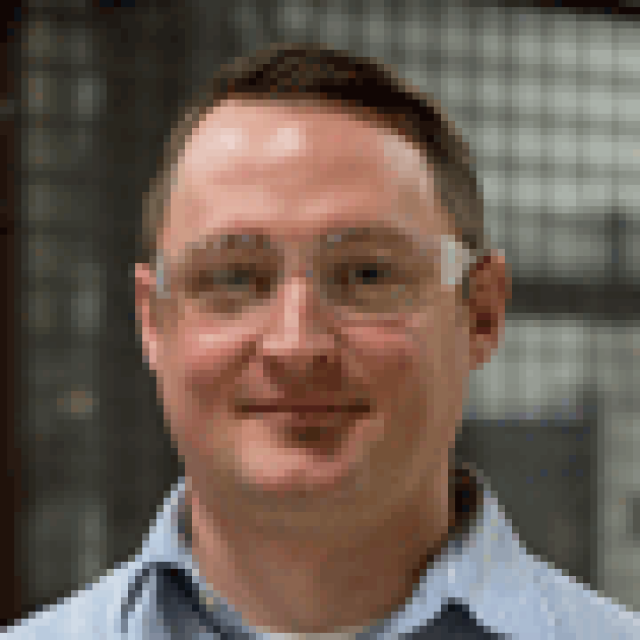 Innovation is what we do and it's built into our process. – Joe M.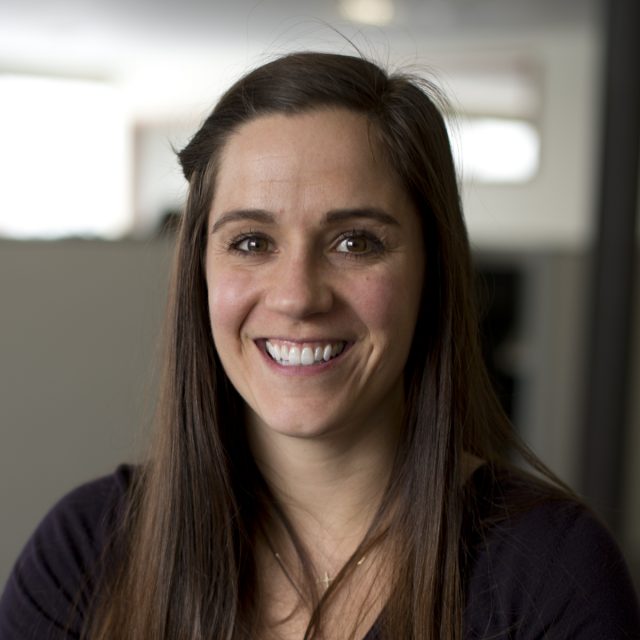 Being able to work at Shape and live in West Michigan is the best of both worlds. You get to work for a global company, but still raise a family in a smaller community. – Kristen K.