IGNITE

YOUR CAREER

AT SHAPE
We want new associates to look at a position at Shape as not just a job, but a career. From internal employee development, to the evolution of new global positions, everyone can grow their career at Shape.
AT ANY TIME AND ANY POINT
From concept to delivery, Shape has the resources in place to engineer and manufacture a single component or a complex system-based solution. Along the way we strike the right balance of assets to deliver products that reduce mass, increase performance and outperform the competition.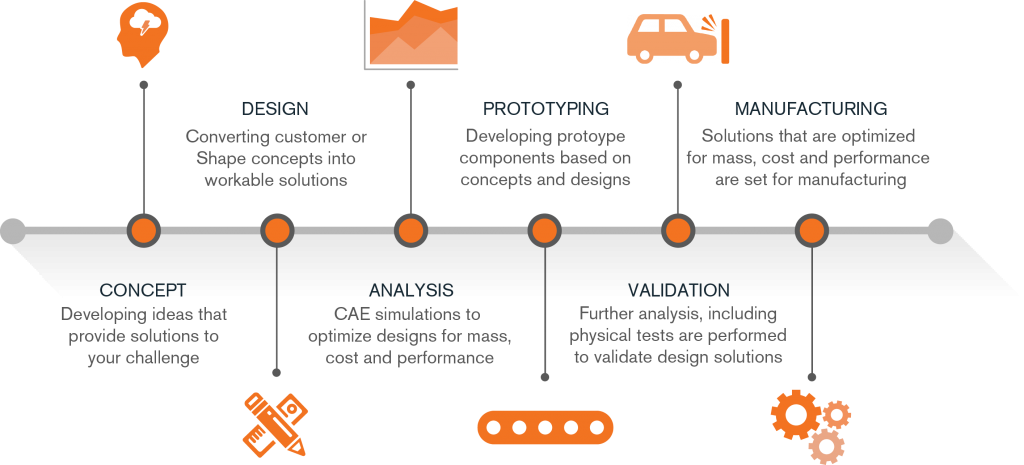 FORWARD THINKING
Innovation isn't just a term we use at Shape; it's our way of working. Shape's advanced product development engineers are focused on creating solutions that support tomorrow's demands, before our customers ask for it.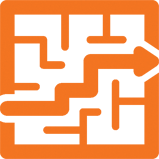 MATERIAL NEUTRAL
Shape looks to the core of your problem and develops along the optimum path, regardless of material. From steel roll forming, to aluminum, through injection molded plastics, composites and hybrids, Shape is dedicated to tailored solutions.

GLOBALLY POSITIONED
Shape leverages their diverse global network to provide you with a variety of competitive advantages. Whether your needs remain static or strategically shift, you'll have an established and experienced technical partner to lean on.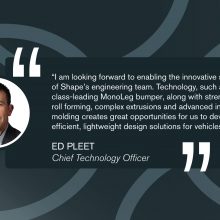 Shape Corp. Announces NEW Chief Technology Officer
Shape Corp. a global tier-one automotive supplier is strengthening its leadership team by bringing on Ed Pleet as Shape's Chief Technology Officer (CTO). With more than 24 years of dynamic engineering and leadership experience within the industry, this new addition to the Shape Family will bring a wealth of experience and innovation to Shape. "I […]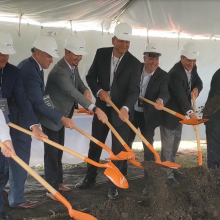 Shape Corp. Breaks Ground on NEW Aluminum Center of Excellence
On Thursday, July 15, Shape Corp. held a groundbreaking ceremony for its new Aluminum Center of Excellence in Trenton, Ohio. The 322,000-sq.-ft facility will allow the company to expand its manufacturing and research capabilities of tight tolerance aluminum extrusions and assemblies while creating more than 170 new jobs in the area.  "Building the Aluminum Center […]

The Coaching Ripple Effect: Global Leader Featured in Podcast
Shape's commitment to developing our team members not only creates a ripple effect for our organization, but for our communities we serve. As one of our core values, development is embedded into our daily work and experiences. Beyond the daily experiences, Shape continues to identify and implement growth programs for our team members, including metaperformance […]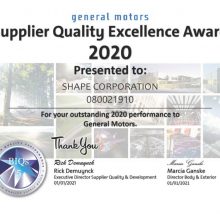 Shape Earns GM Supplier Excellence Awards
Congratulations to two of Shape's global facilities, Athens, AL and Kunshan, China, in receiving GM's Supplier Quality Excellence Award. Every supplier must go through a strict review, which contains many specific requirements to get this honor. Excellent quality and unparalleled customer support are the foundation established by Shape nearly 50 years ago. As a reliable […]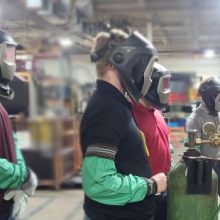 Summer Interns Participate in Safety Training
This week, the Shape training department led a special, hands-on training session at 1825i for the U.S. Division's summer interns. Jarrod Chyrowski, technical trainer, led 12 interns in technical lessons in the areas of mig welding, tig welding, cutting torches and hilo training. Each lesson started with 3 hours of classroom instruction followed by real-world […]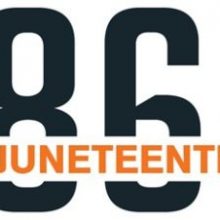 Recognizing Juneteenth
Juneteenth, also known as Freedom Day, is an American holiday celebrated annually on June 19 to commemorate the end of slavery. Although the Emancipation Proclamation had formally freed slaves two and a half years prior, June 19, 1865, marks the enforcement of the Proclamation, which is when Union General Gordon Granger read federal orders in […]
WHAT THE SHAPE FAMILY HAS TO SAY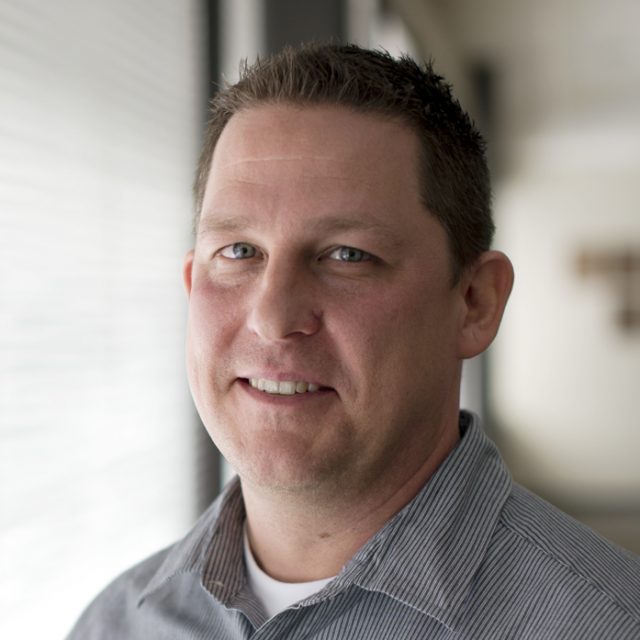 One of the things I really enjoy about Shape is the family atmosphere. We work hard and we play hard. – Brian M.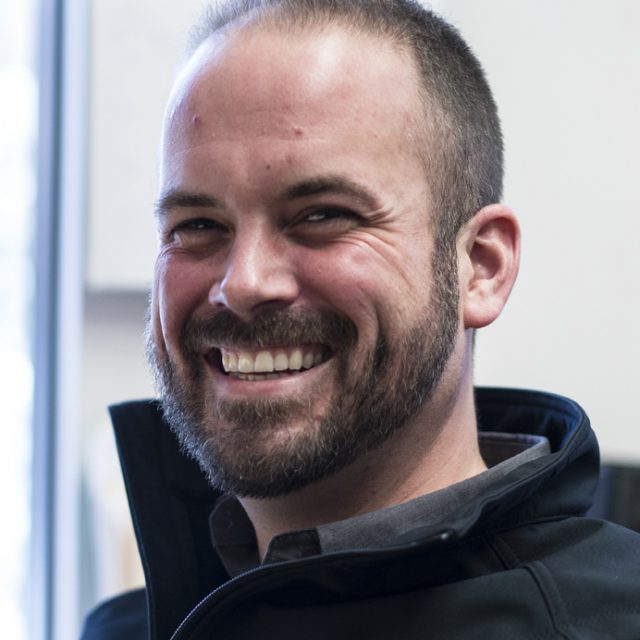 One of the main reasons I came to Shape is the emphasis placed on team and individual development. – Derek V.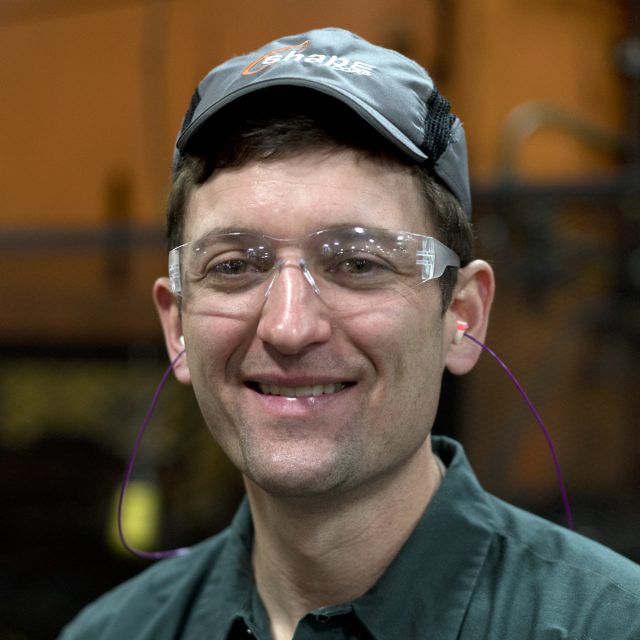 One thing that really gives me pride is seeing what our capabilities are. It's fun to see machines doing difficult things. – Brent N.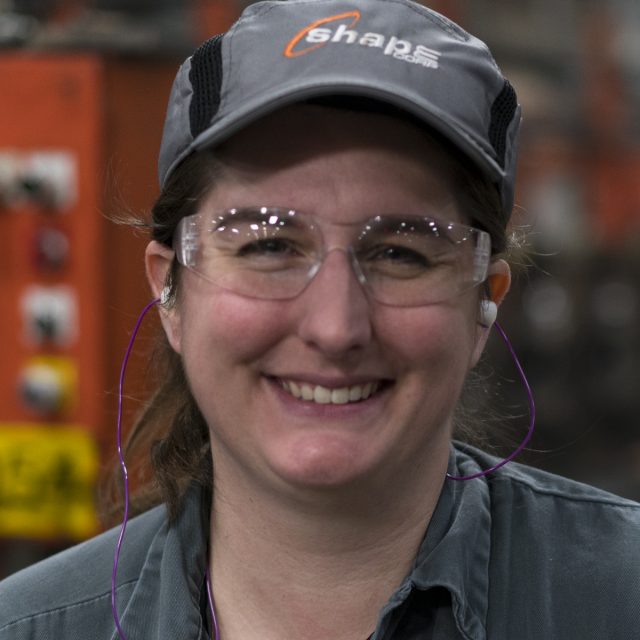 We challenge each other, which is great. We're always looking for better ways to do things and better processes. – Leah S.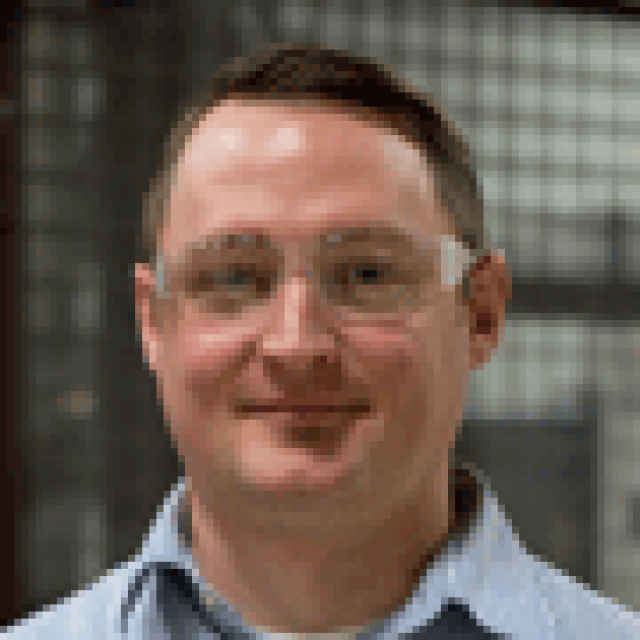 Innovation is what we do and it's built into our process. – Joe M.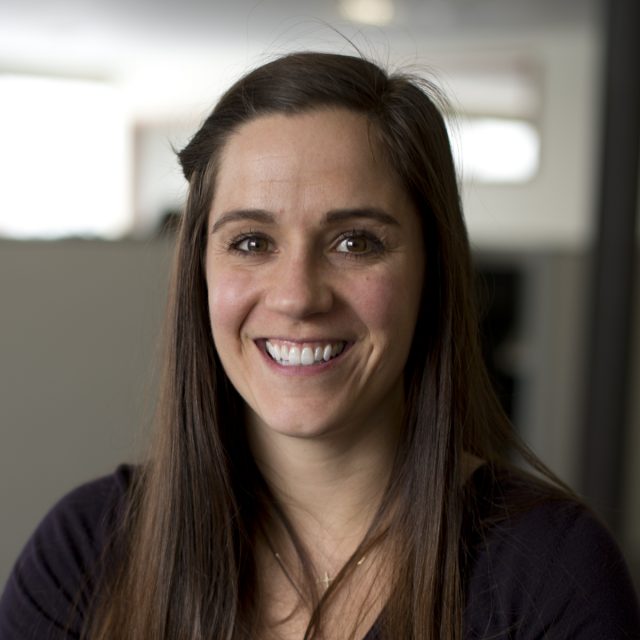 Being able to work at Shape and live in West Michigan is the best of both worlds. You get to work for a global company, but still raise a family in a smaller community. – Kristen K.