be CURIOUS.
Be a contributor every day you go to work. Be an individual. Make an impact by sharing your knowledge and ideas. Push those ideas by growing as a professional through development and training opportunities. When it's time for lunch, or to call it a day, head to the beach or workout at our Fitness Factory. At Shape, we value you as an individual and as a team member, so in all that you do, choose to be you.
be INVENTIVE.
Tap into your creativity and be hands-on in contributing to the future processes and products at Shape, or push our existing ones further.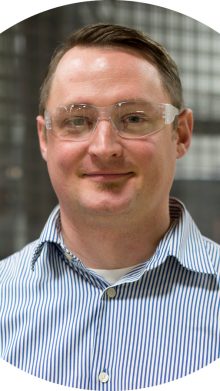 Innovation is what we do. It's built into our process.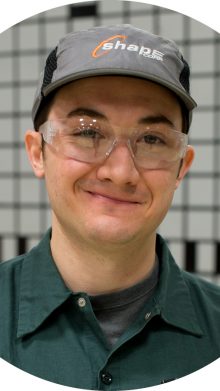 Brian E.
Process Development Engineer
We're bringing new products and processes to the market, so that we have better manufacturing technology that no one else can offer.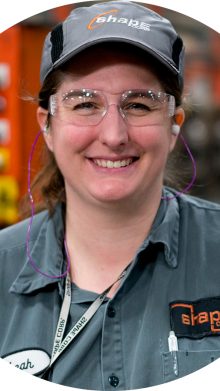 Leah S.
Electrical Engineering Tech
We challenge each other. We're always looking for better ways to do things and better processes.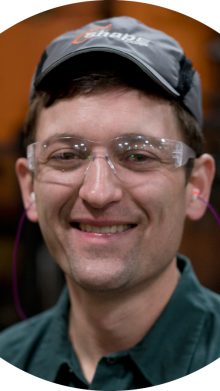 Brent N.
Technical Manager
We're making things that a lot people can't. Some of the hardest materials in the world we're roll forming.
be YOU.
Share your ideas, develop your skills and make an impact at Shape by being a contributor each day you go to work.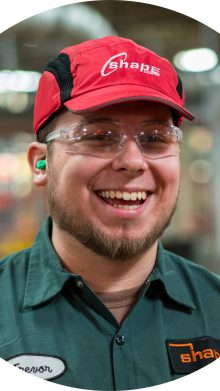 Shape definitely provides you the environment to grow in. There is a wide abundance of opportunities.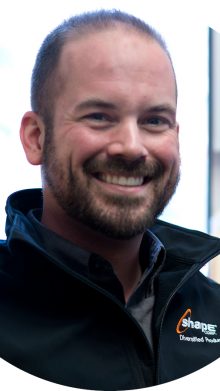 One of the main reasons I came to Shape was the emphasis on team and individual development.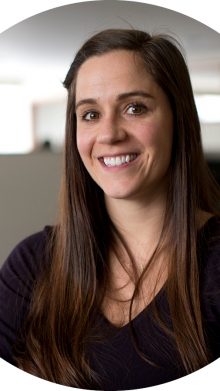 Kristen K.
Quality Engineer
Being able to work at Shape and live in West Michigan is the best of both worlds. You get to work for a global company, but still raise a family in a smaller community.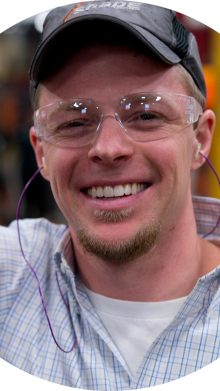 Shape's always pushing you to be better, they don't want you to remain stagnant. If you want training, the training will be made available.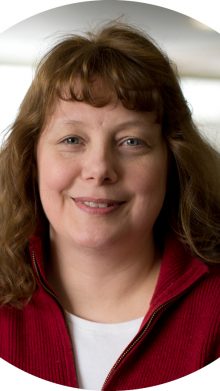 Shape has a genuine interest in our health and well-being.
ART ALONG THE SHORE
Admire the beautiful works of art that decorate the city, or tap into your creative side with artistic events. Grand Haven features art galleries throughout downtown and annual festivals that celebrate local artists, art and history.
FRESH WATER. SANDY BEACHES.
Known as Coast Guard City USA, Grand Haven offers miles of beaches, fresh water, natural trails and sidewalks to browse shops. Explore the city's outdoor activities, festivals and downtown features.
LAKESHORE LIVING
The shores of Grand Haven bring people and beauty together. The community embraces technology and is the first city in the country to provide city-wide wireless internet service.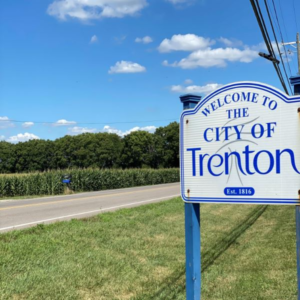 Located right outside Cincinnati, Ohio, in Butler County, our facility in Trenton hosts our team members with expertise in aluminum extrusion production. Our team in Ohio is recognized worldwide as a premier aluminum extruder, fabricator and finisher; capable of producing the most difficult, complex and intricate extrusions available. Unlike most companies, Shape is a fully integrated supplier of aluminum extrusions, engineering and fabrication services. Our amazing team of Thinkers. Believers. and Doers in Trenton look forward to our new facility opening in 2022.
EXTENSIVE ART & HISTORY
North Alabama boasts majestic natural wonder, picture perfect waterfalls, sparking rivers and lakes, fun-filled festivals, colorful and vibrant art scene, internationally-acclaimed music and food, a diverse cultural scene and rich and compelling history.
FUN NEVER STOPS
From camp grounds, aquatic parks, golf courses to concert halls, a hot air balloon festival and a Space and Rocket Center, North Alabama offers a complete catalogue of amusement and entertainment for all ages.
A COUNTY WHERE TO STUDY
Athens, Alabama, the county seat, is a city of Classic Southern Character with a population of approximately 26,000 residents. One of the fastest growing cities in the state of Alabama, Athens is next door to Huntsville and is home to a wide range of historical attractions, festivals and events, shopping, and dining.
DETROIT SUBURB
The city of Novi is situated in Oakland County in the U.S. state of Michigan. It is a northern suburb of Metro Detroit and a 29-min drive to Detroit city. The city of Novi has a welcoming community that consists of a population of 60,951.
VIBRANT CITY
You'll not be wanting things to do in Novi. Explore the downtown area in search of museums and boutique or that next delicious meal. Take in a show at the theatre, or just walk along down the main thoroughfare, watching people wander past. One of the favorite and most visited places in the city is The Twelve Oaks Mall, which was built in 1977. This huge shopping center is widely used and known ever since it opened.
GREAT PLACE TO LIVE
Novi MI is a beautiful city with great attractions, a rich history and a welcoming community. The city provides high-quality public safety, parks, recreation, public works, and infrastructure, which makes it one of the best places to live in Michigan and wider. Most residents own their own homes and many families and young professionals can be found putting down roots here.
Novi city also has high-level hospitals, including The Ascension Providence Hospital, Novi Campus, and highly recommended schools, including the Novi Community Schools.