Shape Corp., a global leader in innovative automotive lightweighting crash management, and body structure inaugurates a state-of-the-art 36,400-square-meter manufacturing complex in Nýřany. Developed in collaboration with Panattoni, a leading real estate development company, the cutting-edge facility revitalizes a former brownfield site and marks Shape Corp.'s decade-long journey in the Czech Republic, further solidifying its role as an essential employer in the Pilsen region.
A Milestone in a Decade-Long Journey
Shape Corp. launched its European subsidiary, Shape Corp. Czech Republic, s.r.o., in the Pilsen region in early 2011. Specializing in the advanced development and manufacturing of car-crash energy management systems, the subsidiary has enjoyed stable growth in both its customer base and product range. This new facility consolidates operations from four different sites under one roof, streamlining manufacturing workflows and internal logistics, while creating additional space for future expansion.

"We want to be a role model as a global company where sustainability is at the heart of our project, enabling us to reduce our footprint" says Stephanie Ducroux-Bernache, Managing Director of Shape Europe. "We are embracing electrification for a cleaner tomorrow, bringing our expertise for an automotive evolution. The plant will become a benchmark of automation from the material flow and how parts are moved to the welding technology, in order to make the work of our employee safer and easier. The BREEAM certification is key in achieving our overall sustainable vision to be carbon neutral by 2035,"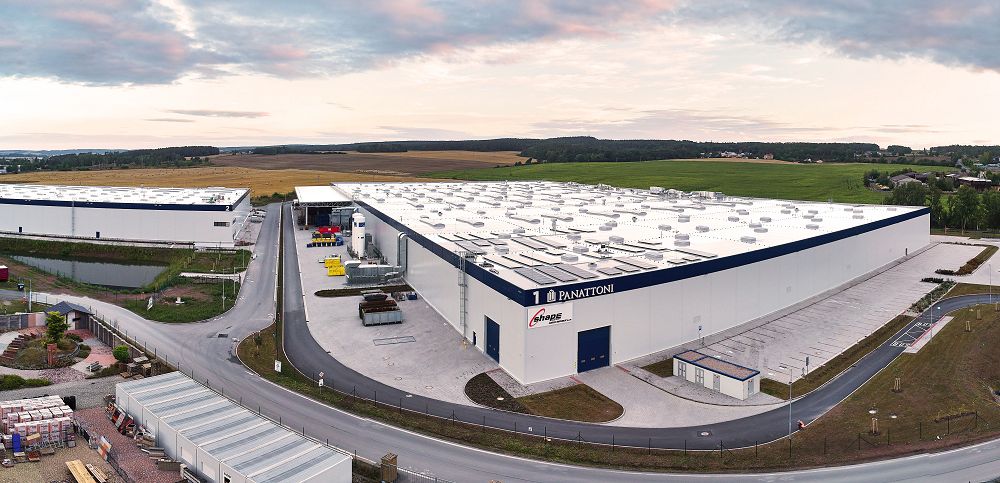 Advanced Manufacturing Excellence
With its unique process of advanced roll-forming of ultra-high-strength steel profiles, secondary operations, and welding of final assemblies, the plant serves customers all around Europe. Equipped with the latest technologies and industry-leading machinery, the facility amplifies Shape Corp.'s dedication to delivering multi-material solutions and high-quality products.
Prioritizing Employee Welfare
In keeping with Shape Corp.'s legacy of exceptional employee care, the new complex features a host of modern amenities, including an in-house canteen, a fitness center, an outdoor relaxation zone, and an advanced TCL air filtration system for indoor air quality. With the capability to employ up to 700 people, this initiative significantly contributes to the local employment landscape.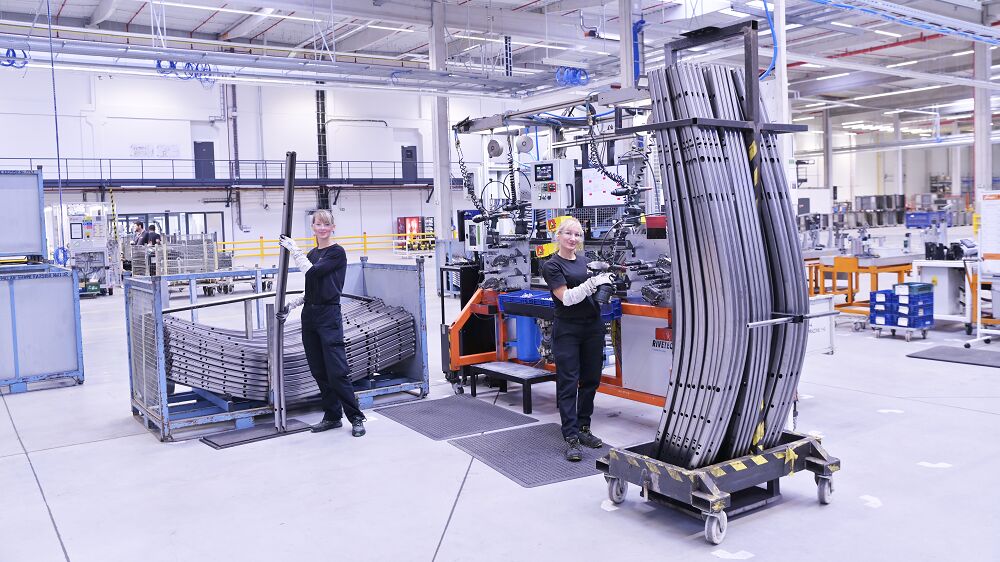 Unwavering Commitment to Sustainability
Adhering to rigorous BREEAM New Construction environmental standards, the facility is targeting an 'Excellent' rating. Sustainable features include photovoltaic panels, heat pumps, and systems for utilizing rainwater. The surrounding area further bolsters the facility's green credentials with cycling paths, covered bicycle parking, and a biodiversity-promoting "insect hotel."
"The Pilsen region is an ideal place for industrial production and logistics thanks to its rich industrial tradition, excellent transport infrastructure, the presence of university and geographical proximity to Germany," says Klára Sobotková, Regional Development Director, Panattoni. "The potential of the location is still great, which can be proved by the presence of huge manufacturing companies, such as Shape Corp. I'm glad we can build on the region manufacturing facilities with added value and thus help to fulfill the Pilsen Region Strategy 2022+,"
About Shape Corp. Shape Corp. is a global leader in automotive engineering and manufacturing, providing advanced crash management and body structure solutions utilizing ultra-high strength steel roll forming, tight tolerance aluminum extrusions and large tonnage injection molding. The company specializes in producing lightweight and innovative products that maximize performance while minimizing environmental impact. For more information, visit www.shapecorp.com.