BREAKTHROUGHS THAT PUSH TRADITION DEPEND ON CREATIVITY & IMAGINATION
As the research and development arm of Shape's engineering structure, the Advanced Product Development (APD) team is on the front lines of developing next generation process, material and product solutions. This collection of creative minds merges lessons from the past, current expertise and future needs in the pursuit of innovation and co-development projects.
Through regularly conducted trend analysis, customer interactions and technical partnerships, Shape empowers its APD team to identify unmet needs in the specific markets we serve and then develop cutting-edge solutions. Staying current on requirements such as IIHS and RCAR testing changes, NCAP programs and global pedestrian impact regulations is another way the forward-thinking APD team brings value to customers.
Strategic and process driven from discovery through development
Process and material specialists
Trend analysis and research
Customer focused
SHAPE'S PROVEN PROCESS LEADS
TO SUPERIOR INNOVATIONS
Innovation isn't just a term we use; it's our way of working. Shape's APD engineers are focused on developing solutions that support tomorrow's demands, before our customers ask for it.
MATERIAL DEVELOPMENT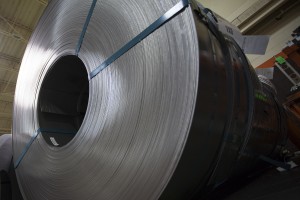 Shape works directly with global suppliers of advanced high strength steel, advanced aluminum alloys, plastic resins and composites. These robust supplier partnerships give Shape the inside track in developing new products that are designed and manufactured to meet today's lightweight, high-performance standards.
PROCESS INGENUITY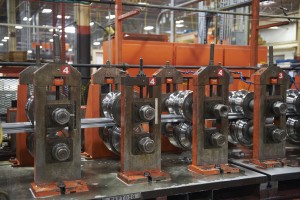 The use of process innovations and in-line integration to efficiently manufacture custom engineered metal, plastic, composite and hybrid solutions is a cornerstone of Shape's business. By improving manufacturing through advanced process development and design, we provide cutting-edge manufacturing improvements that undergo constant and rigorous refinement.
ADVANCED CAE MODELING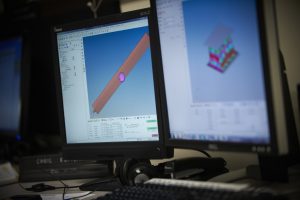 Advanced CAE modeling capabilities allow Shape to quickly and accurately predict how materials and products will perform. From pedestrian impact to fracture prediction of AHSS, aluminum, plastics and composites, Shape has a full complement of virtual-based technical services.
DESIGN OPTIMIZATION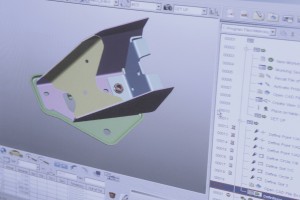 Optimizing around engineering fundamentals enables Shape to utilize the mechanical properties of a given material to the fullest extent. Shape is also capable of large scale design of experiments that feed knowledge based engineering tools, which have a direct impact on our ability to deliver optimized design solutions for our customers.