Shape Corp. is pleased to introduce and welcome Jonathan Gregory as the company's new chief operations officer. In this new role, Gregory will report directly to president Mark White.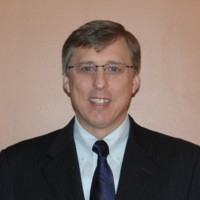 Gregory joins Shape from Faurecia, where he served as the global vice president of operations, quality and HSE. While at Faurecia, he led global operations teams across 80 plants to generate increased profitability for their interior systems business group, while implementing continuous improvement projects across the organization. The majority of these projects were focused on leveraging technological advancements that drove increased quality.
"Jon's background brings a significant amount of value to Shape as we continue to grow and strengthen our organization's operational excellence," explained White. "As the COO, Jon will be focused on leading our global operations and driving initiatives that increase our profit on operations."
In previous roles, Gregory held international leadership positions at Android Industries, Valeo, MTD Technologies and GTE Products Corporation. These roles allowed him to work globally, including residencies in China, France and various locations in the U.S., where he immersed himself in cultures and business experiences that will be valuable to his role at Shape.
He holds a Bachelor of Science in Engineering from the University of Massachusetts, as well as a Master's Degree in Business Administration from Boston College. "Shape is taking a step forward in its evolution to becoming a larger global organization and I'm excited by the challenge of blending international cultures while maintaining the small, family-oriented, entrepreneurial feel of the company's current state," said Gregory. "I believe my experience can help balance that as we look to implement systems needed in larger corporations."